OC Business Journal – Saturday, January 4, 2014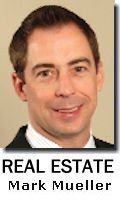 Westside Apartments
Early-stage work is under way for a trio of apartment complexes planned by the Irvine Co. for the Westside Los Angeles neighborhood of Playa Vista.
Terra-Petra, a Los Angeles-based environmental engineering firm, said it has begun work for a methane mitigation system installation at the three Irvine Co. apartment projects at Playa Vista, a sprawling development near the San Diego (405) and Marina (90) freeways.
The site is about a mile from the ocean and once held the headquarters of aviation pioneer Howard Hughes, one of the reasons Terra-Petra's assistance is needed for the development.
Irvine Co. bought the land for the apartment portion of the developments in 2012 for an undisclosed price.
Business Journal estimates at the time put the 100-acre land deal at about $200 million.
The apartment complexes under way total 1,503 units and will be completed in 2017.
The first of the complexes is described by Terra-Petra as Mediterranean-style, four stories tall, and with underground parking.
McLarand Vasquez Emsiek & Partners of Irvine is the architect for the project, and Irvine-based Western National is the general contractor.
Irvine Co. currently owns just one rental property in Los Angeles County: Santa Monica's high-end 1221 Ocean Ave., where monthly rents start at more than $6,000, and penthouses command prices in excess of $20,000.